As a health coach, I should not promote things for the sake of promotion. I should also only recommend things that I have found them to be better than others. A doctor gets kickbacks and lunches and trips from pharmaceutical companies to push their medicines. I will never tell you, you need to take a supplement, though I may suggest you ask your physician if there is a reason. If you are looking for certain supplements or products, below is a list of those I feel are good and I would recommend. Some of the links may be affiliate links and help to offset the cost of the website, podcast, and programs I run. That doesn't mean I put them here to make money. I would never recommend something I wouldn't take or use myself.
Recommended Books
Please help support our site, podcast, and programs by clicking the book covers to purchase or look at the books I recommend.
Recommended Supplements
I don't recommend too many supplements. I prefer you use food for your nutrients. However, I realize the reality that most of us probably aren't getting EVERYTHING we need and some nutrients are more important than others. So here is a short list of supplements I recommend most people take and the brands I recommend.
I LOVE Persona Nutrition
Great high quality vitamins in personalized packs created just for you. For the nutrition you need with the ease of perfectly timed daily packs.
GET a DEEP discount on your first order!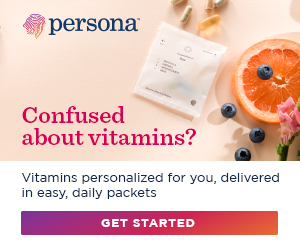 Happy Coffee!
Happy Coffee? YES! Coffee that makes you happy!
Recommended Natural Cleaners
Natural cleaners are expensive. More than typical chemical based brand names and most don't work as well. That is except for Melaleuca cleaners. This health and wellness company has some great products. They started with cleaners and now has over 400 products. Not all their products are great because they aren't as health conscious as I would like. BUT their cleaners, including laundry soap, are fantastic. They are highly concentrated (for example, one bottle of their all-purpose cleaner is under $6, but makes 6 bottles as it's 12x concentrate. That saves on plastic. You buy a spray bottle from them one time for like $1.50 and use it over and over again. You just order the small refill that you mix just a small amount with 12x the water. It saves plastic and the environment. ( FULL DISCLOSURE: I love and believe in them so much I became a marketing executive so I get a commission if you buy. BUT know as a health coach, I only recommend things I believe in and only if I think it can help you specifically. )
Go to: https://www.melaleuca.com/healthsensei for more info and to check it out. Contact me if you decide you want to sign up as a preferred customer and I'll get you signed up and ordering.